Urban Tellers
Everyone has a story to tell. What's yours? Urban Tellers gives audiences the chance to witness the unfolding artistic expression of ordinary people, just like you, who are working with us to build a new narrative for our community, one story at a time.

March 8th
[$15 Advance | $20 at Door]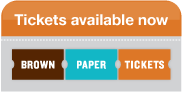 The March 8th showcase features these Urban Tellers: Nancy Linnon, Maura Conlon-McIvor, Daniel La Force, Kathleen Leatham, Kate Raphael, and Wendy Allegaert.

"Whenever I listen to someone's personal story," offers one audience member, "I start to see myself and feel like I'm walking in their shoes through their story." What Urban Tellers offers goes beyond entertainment; it offers an experience that makes people feel a part of something, something bigger than themselves, something good.

Portland Story Theater is reshaping our community's narrative, one story at a time. Check it out. Be a part of the change. Come hear some real, true stories.
Urban Teller shows are at Hipbone Studio
1847 E Burnside with Free Parking and Wheelchair Accessibility - Map and Driving Directions
Great review by Oregon Arts Watch

Our Receipe for an
Extraordinary Evening of Entertainment
Take a group of ordinary people.
Stir to combine.
Add four weeks of workshop sessions.
Discover, craft, and shape personal stories.
Add plot, conflict, resolution.
Let rise.
Incorporate feedback and collaboration.
Let rise again.
Gently fold in transformation.
Sprinkle with laughter, feeling, meaning and authenticity.
Let rise one more time.
Turn out onto the Portland Story Theater stage at Hipbone Studio.
Add snacks, libations and audience.
Serve stories face-to-face, eye-to-eye, and heart-to-heart.
Enjoy.

Executive Chef Lorenzo
and his beautiful assistant, Sous Chef Lynzo
© Portland Story Theater 2004-2013